Professional Recommendations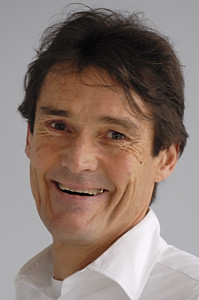 I am fortunate to be able to travel throughout Australia, New Zealand and North America to meet up with many like-minded health-care professionals. Many have been kind enough to give me a professional recommendation. Here are some of the professional recommendations I have received from health care professionals, leaders, and various experts in the field of natural medicine and functional medicine over the years, these very same recommendations can all be found on my Linkedin page.
Professional Endorsements From Experts In Medicine
"I have pleasure in recommending and have known naturopath Eric Bakker for several years. I can vouch for his expertise in natural and integrative medicine. His many years of experience is broad and vast and he is renowned in Australia and New Zealand for his technical as well as clinical naturopathic skills helping thousands of people.
Eric is passionate about helping those with chronic illness overcome their health challenges by natural and drug-free methods, utilizing the best of science yet preferring the healing power of nature. With decades of experience, Eric is likewise passionate about teaching other practitioners these very same skills he has acquired to help them improve their own patient outcomes. His company Nutrisearch provides an excellent training service for our team of practitioners and outstanding products to help our clients through many difficult phases with chronic health conditions.
Eric is a very successful author, clinician and businessman and has the highest level of integrity. I can therefore highly recommend Eric to anybody who is interested in natural health on any level, whether to see him as a private patient or to partner with him in any natural health business."
John Coombs Founder And Director Of Global Health Clinics-

I have known Eric Bakker for over 15 years. His influence through practicing Natural Medicine, teaching, representation and writing is beyond the area of New Zealand and Australia, where he lives and works, but throughout the world. Eric combines the rare talent of high intelligence, compassion, spirituality and practicality in all his endeavors. This has made him a successful practitioner, writer, supplement formulator and business man. I recommend Eric Bakker in any of these areas and you will find an esteemed professional. I value his collegiality, friendship and advice."
– Dr. Joachim Fluhrer Faculty Member And Senior Lecturer At The Australaisian College Of Medical Nutrition-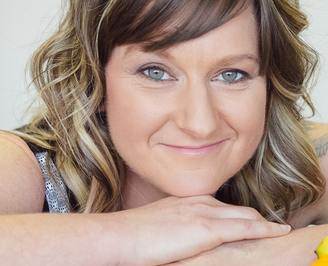 "I have known Eric for a few years now and find his knowledge and experience to well surpass many in natural health. I have been lucky enough to meet with Eric regarding professional practice along with my own personal health and at our last meeting, he confirmed for me just how good he is but shining a new light on a very stuck problem. If you are in professional practice in the natural health field and have NOT made use of his role, you are missing out on a wealth of knowledge. If you are suffering a long term, unsolved health issue or simply looking for a well established, top naturopath, Eric is well worth contacting, his lateral thinking abilities are a huge asset to natural health in New Zealand, and the rest of the world."
– Stacey Hancock. Nutritionist, Personal Trainer & Holistic Lifestyle Coach –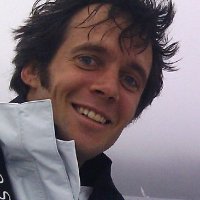 "I first met Eric in 2005 and since that time I have been regularly impressed with his dedication towards the promotion and practice of naturopathic medicine. A value that I always hold high in practitioners is their wish to keep learning and pushing the boundaries of what is possible in the modern delivery of sustainable health care; challenging conventional practices and developing viable alternatives to symptom management, not in the lab but with real patients with real lives. Eric has personified and far exceeded this value as a practitioner. His recent commitment to print of his extensive work on candida and more recently on psoriasis is sure evidence of this. He is not afraid of the status-quo and will constantly put his head above the parapet to confront those who are afraid of change. The practice of naturopathic medicine is a demanding discipline, requiring a simultaneously broad and deep level of knowledge, coupled with the ability to deliver this information in a patient specific way to encourage and support change. Eric is one of only a few practitioners I have worked with who I can confidently say achieves this balance and this is reflected in the success of his practice internationally."
Hamish Tailyour B.Sc. (Hons.) B.Sc. (Nutr.) B.Sc. (Hons.) M.B.O.A. M.C.Th.A. M.A.R.C.H. R-T.
Hamish is a registered Osteopath with the General Osteopathic Council; registered with the Complementary and Natural Healthcare Council as a Naturopath, and is a registered Colon Hydrotherapist with The Association and Register of Colon Hydrotherapists. He is also a member of the British Osteopathic Association and the Complementary Therapists Association.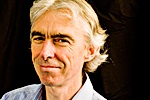 I have known Eric for 15 years in my role of head of faculty for naturopathy and nutrition at Wellpark College, New Zealand's leading provider of natural health education. He was always been a very dependable person and his presentations are very well received with students at the college. His knowledge on all matters naturopathic is excellent, and I would be happy to recommend him to others for talks, consultations, and general naturopathic advice.
Phillip Dowling Senior Head of Faculty – Naturopathy and Nutrition, MA(Live Food Nutrition)/Naturopathic Practitioner/BA(Econ)/BHSc/Nat Dip/Herb Dip.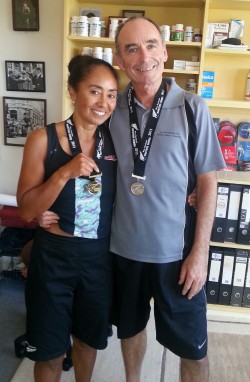 I have known Dr Eric Bakker in a professional capacity, for about 10 years. Dr Bakker has been a provider of professional education programs and quality practitioner products for many years in Australia and New Zealand. In the natural health sector I would place Dr. Bakker at or very near the top of the field in New Zealand. His depth and breadth of knowledge on health matters is breath taking. On issues of adrenal and thyroid dysfunction; candida and other gut health issues, Dr. Bakker is world class. His E-Program called The Psoriasis program has been purchased and put to good use by many of my clients. I have always found Dr. Bakker totally open and easy to approach for advice and always willing to share information and ideas.
Gary Moller Dip.Ph.Ed., PGDipRehab, PG.Dip.Sport.Med. (Otago), FCE certified. Thompson's Nutrition, Nutra-Life and Kordel's Certified Natural Health Consultant

Eric is one of the foremost naturopaths in New Zealand, with a profound knowledge of nutrition, supplementation and natural medicine. He has developed premium quality products and health programs that are prescribed and recommended by leading health professionals. I would recommend Eric to anyone who needs expert and caring health support".
Gerald Lopez B. Law (Hons.), P.Grad. Dip. H.Sc. (Mind Body), Dip. Yoga, Dip. Ayurvedic Med., Cert. Yoga Teacher Training Level 1 & 2, President NZ Ayurvedic Assoc., Exec. Board Member NZ Natural Health Council and NZ Charter of Health Practitioners.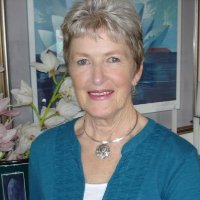 "I have known Eric professionally for around 6 years. In that time I have held him in very high regard as both a colleague and a teacher. I have attended seminars taken by Eric and really like his personality and informative way of presenting the information. I have always felt I could make personal approaches if I needed to for support and information at any time".
Ruth Winmill, R.N., N.D. 10 years naturopathic practice, Nursing, 4 years Hospital Anaesthetic Assitant.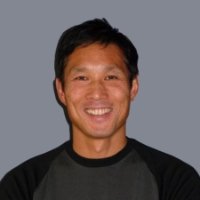 "Eric has a wealth of knowledge that he freely shares with me to help expand my integrative medical business. He has a lot of technical in depth knowledge that has helped me with my patients. His advice is valued and valuable. He organizes great meetings."
Dr. Steve Joe BHB, MB ChB, Dip Obst, Fellow Royal College of General Practitioners, Member International College of Applied Kinesiology, Member Australasian College of Nutritional and Environmental Medicine.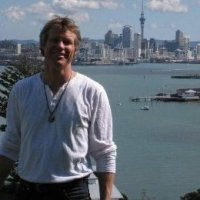 "As a professional in the world of natural and complimentary health, I have known Eric for many years. Eric is fanatical in his research and understanding of our physiology and as a result is a valuable member of any community where he may be able to offer his expertise for the improvement of those requiring someone with experience and understanding of their health concern and the preferred "natural health" approach.
Gary Beck N.D. Naturopath with 15 years of clinical experience.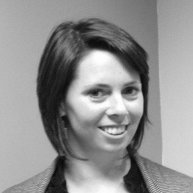 I value Eric's wealth of knowledge and skills within natural medicine and rely on his experience to help in my work. We have put on some great seminars together, Eric is a fabulous speaker and gets the audience enthused.
Theresa Bruce, Bachelor of Science (BSc), Human Nutrition, Regional Sales Manager Nutrisearch Ltd.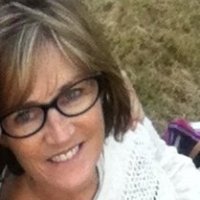 Eric is an expert in naturopathy and is passionate about client health. I am impressed with his passion, knowledge and the care he has for his clients.
Fiona Ritchie Diploma in Beauty and Body Therapy, CIDESCO Diploma in Beauty Therapy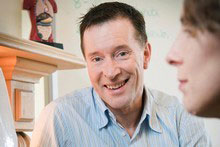 "I first became aware of Eric's work over 10 years ago reading his articles in the pages of Healthy Options, New Zealand's leading health magazine. Reading and collecting Eric's wisdom on all aspects of health was my principle motivation for buying the magazine each month back then. I first met Eric in person when he gave a truly excellent presentation on the subject of adrenal fatigue at an AIMA meeting in 2009. Eric revealed with forensic detail the methods he uses in his clinical practice to diagnose and successfully treat this most difficult of conditions. I have kept up contact with Eric since this time and am grateful for the professional advice he has given me over the years and which I have used in my own clinical practice. Eric brings a wealth of knowledge and experience from his 25 years in practice and we, the readers of his many and well written articles and his professional clients and colleagues, are the lucky beneficiaries.
I have also benefited directly from consultations with Eric. Despite the success of the programme I teach in overcoming a lifetime of asthma and allergies I have nevertheless suffered from bouts of fatigue at times. Eric diagnosed adrenal fatigue, probably resulting from 20 years of asthma medications and countless courses of antibiotics over those years. From the advice I received and from the first consultation over a year ago my energy levels improved dramatically and this has been sustained. Naturopathy as practised by Eric Bakker is medicine of the future now".
Glenn White BSc. MSc. MBIBH Buteyko Institute Practitioner/ Practitioner Trainer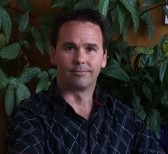 "I've known Eric in his capacity as a naturopath for about 8 years. He is extremely knowledgeable and thorough. If I have a client who I feel needs to see a naturopath or asks if I know of one, I only refer people to Eric as I know they are in good hands, someone I can trust to be thorough and give the very best care."
Kim Chenery Dip Acupuncture & TCM (NZ) Cert Acupuncture (China)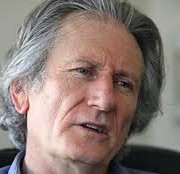 Eric has been a great teacher and advisor in the area of natural therapies over the years and I have a great deal of respect for his professionalism and his expertise.
Dr. Paul Butler BSc (Bio.), MBCHB., Dip. Obstetrics., FRCNZCGP. MSc. Holistic Science.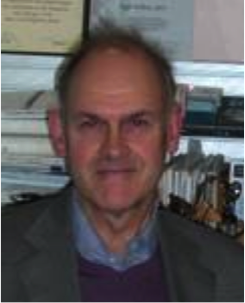 " Eric has organized several yearly seminars on the diagnosis and treatment of adrenal fatigue in New Zealand for a large number of health professionals. He has been very helpful indeed with his expertise and his advice."
Dr. Roger Leitich