Chicken With Chickpeas, Olives And Lemon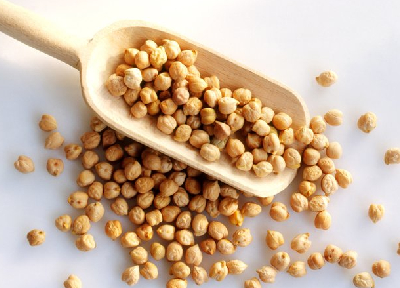 Chickpeas Are A Great Source Of Protein For Those With Psoriasis
Chicken with chickpeas, olives and lemon is a very tasty dish that uses detox foods along with chicken to create a most satisfying meal in a pot. It is good for your liver and tastes great too! I can highly recommend this dish if you are contemplating a detox program.
It is best if you use fresh chickpeas, rather than canned chickpeas. Onions are great for detox, and so is the chicken and chickpeas due to their high protein content. Do you need to avoid all meats during detox? No way. Please read our more in depth article on kidney, liver and bowel detoxification
Ingredients
60g dried chickpeas (about ½ cup)
1 tsp extra virgin olive oil
1 onion, chopped
large pinch of turmeric
1 large chicken breast, cut into 3 or 4 chunks
200ml water
juice of 1 small lemon
4 cloves of garlic, crushed
6-10 olives, halved
salt & pepper
a small handful of fresh mint (optional)
Method
Soak the chickpeas overnight, then drain and rinse. Put in a saucepan of fresh water, and boil then simmer for about 10 minutes. Drain and rinse again.
Heat the olive oil in a heavy saucepan with a lid, and add the onion. When it is beginning to soften and colour, stir in the turmeric.
Add the chicken and stir well to coat with the spices, then cook gently for 2 minutes.
Add the water, lemon juice, garlic and the partly-cooked chickpeas. Bring to the boil, reduce the heat and simmer very gently, covered.
Check after 10 minutes to make sure the liquid isn't cooking away; turn the heat down further and add more if necessary. Check again after another 15 minutes and test the chicken- it should be almost ready.
Check the seasoning, add the olives and some of the mint (if using) and cook for a further 5 minutes.
When the chicken is cooked, reduce the chickpea liquid by boiling rapidly if it's not thick enough.
Once it is, spoon the chickpeas, chicken in their sauce onto a plate and garnish with mint leaves.
Serve with a healthy green salad.