Why I Created The Psoriasis Program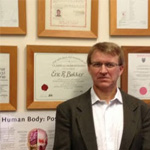 You're probably reading this because you're suffering from psoriasis, or because you've recognized that there's something just not right about your skin and possibly your health in general right now. While I have personally never experienced psoriasis, I've certainly seen over one thousand psoriasis patients in my 26 years of practice who have, because I have specialized in certain conditions that not only include Candida yest infections, but psoriasis as well.
Article of interest: natural psoriasis treatment
For years, many of my patients have suffered with poor skin, including not only symptoms like psoriatic plaques, but also low energy levels, headaches, sleeping and energy problems, indigestion, constipation and other digestive problems, food cravings, and a hold host of other health complaints, but many didn't give up hope of one day finding an eventual cure.
Over the years I started doing research, learning everything I could about psoriasis as well as the different conditions associated with it. With the help of over one thousand psoriasis cases, plenty of investigations and countless hours of research I slowly started to work on a program for my psoriasis patients, not a "quick fix" by any means, but a permanent resolution from their terrible skin condition. I tried many different diets, many hundreds of different dietary supplements and natural skin care products until I came up with what I now call The Psoriasis Program.
So I started to design a diet program that would rid me of my patients of their psoriatic health-related problems for good. That's how my Ultimate Psoriasis Program treatment plan was born – out of my determination to find a cure for my patient's debilitating psoriasis symptoms, when their doctor told them that they would have to "live with it for the rest of their life" and stay with drugs and creams.
Today, I'm pleased to tell you that my psoriasis patients have never enjoyed better health. Many are very happy with their skin, they are full of energy, their embarrassing skin problems are gone, they have a feeling of health and wellbeing that many have never experienced before! Great health is something we all deserve. Life is about being active and healthy, getting out there and having fun. So if YOU have psoriasis and have tried every conceivable lotion, potion and pill out there all to no avail, why not give The Psoriasis Program a try?
Wishing you the very best of health,

Eric Bakker N.D.
ThePsoriasisProgram.com
Why Are You A Psoriasis Specialist?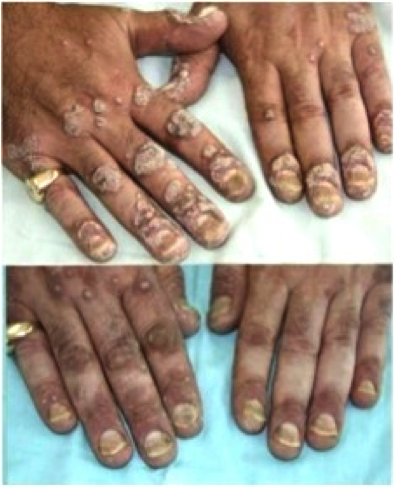 I have been treating and specializing in different types of chronic skin conditions, including psoriasis, for over twenty years. In that time, I've developed an incredibly successful treatment program called The Psoriasis Program based on many successfully treated cases of psoriasis, including plaque psoriasis, guttate psoriasis, seborrheic psoriasis, as well as psoriatic arthritis.
Psoriasis is notoriously difficult to treat, and many practitioners have a tendency to treat psoriasis mainly by recommending different kinds of creams, lotions and ointments for topical application while making scant dietary recommendations, and only rarely offer lifestyle advice. You will find The Psoriasis Program to be a complete and comprehensive approach to solving the puzzle, it was designed to ensure a permanent solution to your psoriasis problem.
Are You A Naturopathic Doctor or a Medical Doctor?
I am a naturopathic doctor, based on my level of academic achievement. Patients with chronic and complex disease such as psoriasis now travel from far and wide to receive my treatment recommendations. I am not a medical doctor, in America I am known as a naturopathic doctor with my qualification level, but New Zealand and Australia only recognize chiropractors as doctors in the field of natural medicine, unless a naturopath has a PhD qualification. Ultimately, it does not matter what a practitioner is called, or at the end of the day what initials he or she has behind their name. It is the results achieved in the clinic that really count, and outstanding results are generally only ever achieved after many years of study and clinical practice in a specialty. Many of my patients travel long distances to attend our clinic in the North Island of New Zealand, others catch-up with me on Skype, or FaceTime (Mac) and many others call me on the telephone. I enjoy clinical practice and still consult with patients on a regular basis. You can always book a consultation if you wish.
What Are Your Credentials?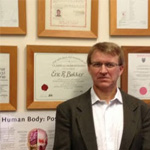 I am the clinical director of a New Zealand naturopathic clinic called The Naturopaths, and hold a Bachelor Degree of Science majoring in Complementary Health Care, as well as separate diploma and degree qualifications in Naturopathy, Herbal Medicine and Homeopathy. I have completed almost ten years of study and have almost 26 years of clinical experience in natural and integrative forms of medicine, and have pursued continuous post-graduate study in Australia, America, India as well as in New Zealand. I would like to believe that I have been a respected consultant to the natural medicine industry in both NZ and Australia for more than 20 years. I am the past Vice President of the NZ Natural Medicine Association and am currently on their editorial advisory board. In addition, I regularly write for the NZ Journal of Natural Medicine. I am a professional member of the: New Zealand Natural Medicine Association.
What Other Qualifications Do You Have?
In 2006, I became the technical and clinical services president of a leading NZ nutritional company called Nutrisearch, offering an exclusive range of practitioner-only nutritional supplements, including my personally developed range of doctor-only products called Naturopathsown, a small and highly researched range produced to my exacting standards. I attend the latest national and international natural and integrative medicine conferences as well as many health expos in New Zealand, Australia, Europe and in America annually to keep up with the latest science in natural medicine and trends, and have always followed the cutting edge in natural medicine.
What Are Your Credentials?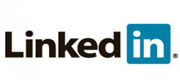 You can read much more about my background in the natural health industry, my qualifications as well as the many professional recommendations given to me by many leading health-care professionals. Go to Linkedin, or click the Linkedin icon to the left.
Why Do You Call Yourself A Writer And Natural Health Researcher?
I created naturopath.co.nz in 2007 as a resource of information for those who are looking for a safer yet effective alternative to conventional medical treatments of any chronic diseases. This extensive website contains several hundred articles on most chronic illnesses and what natural medicine has to offer. There are also many recipes you can print and diet handouts available free of charge from this website. Our website has tens of thousands of views each week, check it out yourself and you will see that I love to research and write on natural health. There are tens of thousands of hours invested here. I've tried to make the website navigation a snap, so enjoy.
Are You An International Lecturer?
I lecture regularly to the public, my popular public health seminars series include topics such as "Are You Heart Smart", "The Art Of Stress Management and Adrenal Fatigue", and "Detox To Thrive", "Skin Deep" and "Hard To Stomach".
In addition, I present topics at natural medicine colleges throughout Australia and NZ, as well as researching and writing for several journals, websites and health publications.I've been invited to speak at Wellpark College in NZ on numerous occasions, our leading provider of degree level naturopathic education.
I lecture to various medical associations such as the Australasian Integrated Medical Association, and have presented on adrenal fatigue, and will be presenting on Hashimotos thyroiditis and Candida yeast infections in August 2014 in Sydney, Australia, for their 20th Annual International Integrative Medicine Conference.
Here's what others say about my health presentations:
"I thought it was a great seminar! Presented in a relaxed style, Eric is very knowledgeable and the complex information was presented in a way that made it very easy to understand". Jacqui Ellingham "Thanks Eric so much for inspiring me to do better with my health " Deb Sheard "Fantastic presentation, powerful message, most informative. I've learned a lot". Jan Sotherby "It was a great learning curve". Eric has this ability to speak with authority on natural health yet can explain complex topics with ease. My husband and I have read many of Eric's excellent articles, he writes as well as he speaks". Susan Cornthwaite"Highly informative with lots of simple & positive things I can take away with me to make my life less stressful. Good seminar pitched at improving my overall health". Katrina Fovakis"I found Eric very easy to listen to and understand. A very down to earth speaker. I will be telling other people to come to his seminars. Judy Grant"Eric's excellent presentation was a potpourri of things I have read and studied in the past and needed reminding of. However, I have never seen or known about the important connection between stress and psoriasis". Wishing to remain anonymous"Very interesting, very knowledgeable presenter, would love to hear more from him". Jenny Barker"I have read a lot the Eric has written – It was interesting to hear an evening's talk of his many years of experience". Ruth McIver"Eric has this ability to be able to explain complex medical/physiological concepts in a clear, simple and humorous way that any person can easily understand". Chris Chaplin"These seminars are excellent, informative, encouraging, inspiring and enjoyable opportunity to learn about health and wellbeing . Eric's seminars are life changing". Trish Ives"Learned heaps and will definitely change my way of living and thinking. Very though provoking". Annette McLachlan"A great speaker, lots of humor and relevant information" Pamela Rountree"Thank you for sharing your vast knowledge and experiences with us" Anna Finlayson-Smith"I'd like to see you back more regularly, I enjoyed your talk tremendously" Geoff Arentsen
Why Are You A Superior Choice When It Comes To Psoriasis?
Because I have treated many patients with psoriasis spanning more than twenty years. I am a highly experienced clinician, writer and natural health research besides a top-level nutritional and herbal supplement developer. The psoriasis conditions I have treated range from plaque psoriasis, guttate psoriasis, sebborheic psoriasis, psoriatic arthritis as well as other variants of psoriasis. My comprehensive program called The Psoriasis Program will reveal why I offer a superior choice when it comes to curing your psoriasis once and for all.
How Can You Help Me With Psoriasis?
I certainly can help you by offering my vast experience in the clinic and have helped a large amount of patients presenting with many different kinds of psoriasis . The only people I can't seem to help are those who are not interested in following my instructions! Most committed patients end up with a most satisfactory end result, usually with a permanent resolution of their psoriasis. I can offer help particularly in cases where patients have been to several health care professionals with limited, poor or even no results. My comprehensive program called The Psoriasis Program can help you, because it has helped many just like you.
What Is Your Background In Treating Psoriasis? What Got You Started?
I have always had an interest in chronic and "incurable" conditions like psoriasis. I started getting serious with treating psoriasis patients in the early 1990's, and began to develop my own methods over a period of several years after studying over two dozen books on psoriasis. My Psoriasis Program protocol took several years to perfect and is the result of much trial and error and extensive clinical practice.
How Can You Get Me What I Need Quickly?
The Psoriasis program offers advice built around getting you results sooner rather than later, but lasting and more permanent results come to those who adopt my dietary and lifestyle methods in the long-term. While there are some quick and instant solutions offered in the Program, the Psoriasis Program was NOT designed to give you an overnight cure.
Do You Offer Superior Advice?
I believe I do, I often see patients who have been treated by many physicians (sometimes even by a dozen or more) and have treated many psoriasis patients who travel far and wide to seek out my services. I realistically believe that I have developed a high level of clinical skill in treating and achieving results with chronic psoriasis, enabling me to assist those with seemingly "incurable" psoriasis, even of many years duration.
Can You Help Me Narrow Down My Choices In Products And Other Stuff?
I certainly can, and can show you exactly what you need and when you need it, saving you time and money. In my experience, many patients who come to me with chronic psoriasis have spent TOO MUCH money on dietary supplements and special foods. The Psoriasis Program outlines in detail what you need and when you need it. Over 75% of your cure comes from adopting the right dietary and lifestyle habits and the Psoriasis Program explains all.
How Quickly Can I Take Action And Achieve My Goal To Get Rid Of My Psoriasis?
You can see results in as little as four weeks, but typically I expect patients with chronic psoriasis to begin to feel good after 8 weeks, and after 4 months (only 16 weeks) they will feel and look significantly better than they have in many years. The sooner you follow my program outlined in the Psoriasis Program, the sooner you will start feeling and looking great again.
How Can You Help Me Enjoy My Life?
I can help you really enjoy your life once again, by helping you overcome your chronic psoriasis – permanently. We are not talking about a temporary fix but a permanent solution. If you follow my Psoriasis Program carefully, you will not only cure your psoriasis, you will feel better than you have for a long time. This is what patients just like you have been telling me for years.
What Is The Difference Between What You Offer And Other Psoriasis Related Sites Or Books?
Good question. Most all other books I have purchased online myself have been written by persons with little to absolutely NO experience in treating psoriasis patients in a clinical setting like I have. These people had psoriasis, wrote a book about it and then sold the book about their experience of curing their own psoriasis. My Psoriasis program however, is based on over twenty years of treating countless psoriasis patients with all types of psoriasis and psoriasis-related conditions.
I discovered what works and what doesn't work through sheer trial and error. You will be surprised at some of my suggestions that are different from what you have read in the conventional psoriasis books. Some books and e-books I have bought regarding psoriasis were a total waste of money, with poor advice based on no research or any clinical work.
For example, be sure to read the book in The Psoriasis Program on Functional Medicine Testing and psoriasis, this kind of information is only to be found in my Program. Why you ask? Because I have tested many psoriasis patients and worked out what the best tests are, how effective they are and if they were worth the money or not.
Who Uses Your Expertise?
Patients all over the world use my health programs, products and clinical services. Many people with psoriasis have sought me out for Skype consultations, I have many hundreds of psoriasis patients right now in America, Canada, Germany, Switzerland, Italy, Spain, several Asian countries and throughout Australia and New Zealand where I live. I even have one patient in Tahiti and three in Hawaii. All up, I have been treating patients in over 30 countries, and many have already purchased The Psoriasis Program and benefited from the information, are you going to be the next one?
What Experience Have Other Doctors Had With You?
Pretty positive I'd like to believe, I have a reputation amongst many practitioners of natural and conventional medicine in Australia and New Zealand as a being a trouble shooter when it comes to offering advice with regard to chronic complex cases of not only psoriasis, but many other chronic and complex diseases of modern society such as diabetes, heart disease, arthritis and many different presentations of digestive illness such as ulcerative colitis, constipation, gallbladder disease, etc. I have a particular interest in iatrogenic (pharmaceutical drug induced) illness and am fully conversant with blood and pathology based medical testing. I have worked in conjunction with medical doctors in several medical clinics for most of my career.
Can I Trust You?
I'd like to believe that you can fully trust me. My intentions are to partner with you and help you to the best of my ability in fully assisting you to overcome your psoriasis permanently. I have no interest in deception, trickery or making false promises and am only interested in outstanding results with my patients. My reputation is based on achieving the best results, nothing more or less. Please read what these professionals in natural health-care think about me: Professional Recommendations
What Are Some Details Of Your Psoriasis Program?
I have written a total of 12 books that make up The Psoriasis Program – around 700 pages of information! The Psoriasis Program is the most comprehensive one ever designed for psoriasis, and has an incredible amount of information, including identifying, diagnosing and various tests for those with psoriasis, a quick start guide, conventional medical treatment, the Psoriasis Program outlined in much detail, the Psoriasis Diet, an entire book on the best natural skin-care solutions for those with psoriasis, FAQs and appendixes, a comprehensive book on lifestyle influences, special foods, the best dietary supplements and herbs, and even a book on the best detoxification and cleansing methods.
What Fine Points Make Your Program Entirely Different Than Anything Else Already Out There?
I offer a bird's eye view in the quick start guide on how to adopt the entire program, you will find an entire book (comprehensive) on skin-care, extensive material on diet and nutrition (over two hundred pages alone), plenty of detailed information on testing, many different (and free) home tests you can do. We even offer a separate book about the candida and psoriasis connection, as well as separate books on immunity, stress and psoriasis connection and leaky gut syndrome.
What Methods Do You Use To Get Rid Of Psoriasis?
You will need to buy The Psoriasis Program to learn all the details, but I offer a 16 week (4-month) program which is tried and tested over twenty years and countless psoriasis patients, a simple 5-step guide to permanent psoriasis eradication.
What Proof Do You Have That I Should Trust You Or Your Site Or Your Program?
You may wish to read the Testimonials page on my personal site www.naturopath.co.nz and you will discover that there are many stories from successfully treated patients with all manner of chronic complex illness going back to 1988.
Can You Guarantee That I Will Get Rid Of Psoriasis If I Follow Your Advice?
Yes, I will personally guarantee that if you follow my Psoriasis Program to the letter then you will have got rid of your psoriasis permanently. Miracles do happen, I see them happen every day in my clinic. We will refund you the price of the Psoriasis Program in full if my Program fails to deliver the results you have been looking for. But you will be one of the first ones to receive a request! I have not really had any dissatisfied clients in the many years I have seen psoriasis patients.
Other Places You Can Find Me
If you are on Google+ then you can add me in your circles: Eric Bakker ND