Hummus Is The Perfect Snack Food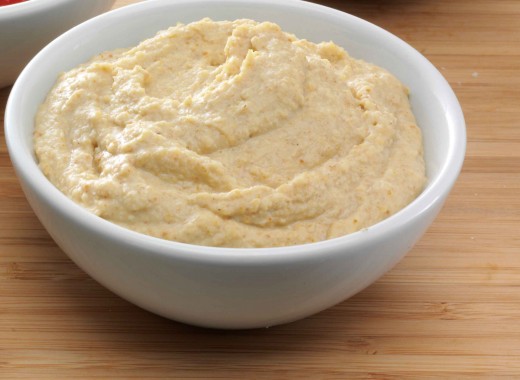 Chickpeas are very versatile and highly nutritious, and hummus is one of the tastiest ways to eat chickpeas. I prefer to have chickpeas fresh rather than canned. Just soak a cup full of plump, large chickpeas overnight. The following day drain and simmer for two hours. Drain, cool and blend. Hummus is very versatile, you can use it as a dip or on pitta bread with a filling of your choice. There are many possibilities. Chickpeas are gluten free, full of protein and perfectly good food for those with psoriasis.
Ingredients
400g canned chickpeas, drained and rinsed (I prefer the real thing, use 1 cup)
2 garlic cloves
2 – 3 tablespoons water
2 tablespoons of Tahini (sesame seed paste)
2 tablespoons of Olive oil
the juice of 1 Lemon
black pepper
paprika, to garnish
Method
Process the chickpeas, garlic, water, tahini, olive oil and lemon juice in a food processor until smooth.
Add more water or lemon juice if necessary, be careful, only a little at a time.
Season with black pepper or chilli to taste.
Transfer to a bowl and refrigerate.
Garnish and serve with a sprinkling of sweet paprika
Enjoy!