Quick Start Psoriasis Program Guide
The Psoriasis QUICK START Guide will help you get started quickly with the Psoriasis Program and will walk you through the steps you need to get you started right. Long- term total remission from psoriasis can be achieved with a holistic approach to the problem, and if you follow the Psoriasis Program in the sequence below you will be well on your way to achieving your long-term goals of being free from psoriasis.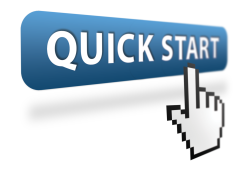 Quickly "Curing" Psoriasis?
I have always found that those most often wanting a QUICK solution for their psoriasis would be generally referring to their external skin problems. If it is a permanent resolution of your psoriasis you are after, then it is important to follow the Psoriasis Program outlined in my series of booklets I have written especially for people like you, the psoriasis patient. The Psoriasis Program is the same protocol I have recommended and fine tuned over more than 30 years in my clinic, and is outlined in this website for your benefit in brief.
The Quick Start Guide will give you a good overall idea on how to undertake the 5-stage program after reading this booklet, and will be able to put it into practice and get the results you are looking for.
In spite of what you may think or may have been told, chronic psoriasis is relatively easy to treat at home and you won't need to take those drugs or creams from the doctor or dermatologist either. Just follow what I am about to explain to you below to the letter and have faith that it is going to work for you, because I have faith in your ability to recover providing your stick with my recommendations.
Achieving Your Goal Of beautiful skin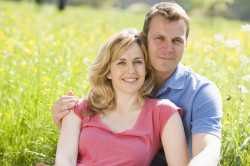 You may have discovered that the Psoriasis Program consists of a series of many different books, 12 in fact. The QUICK START Guide book will give you an overview of the entire Psoriasis Program and to put the whole concept together for you at a glance.
Why would I write so much information all in separate books about psoriasis? The reason why is that most people will want a lot more information about specific aspects of their psoriasis, such as what to eat (the psoriasis diet), or how to best treat their skin (skincare and psoriasis), or about stress and how they live (lifestyle aspects), etc., without having to wade through several hundreds of pages of information.
This saves on printing costs too, because the books in the Psoriasis Program are e-books, all in a PDF format, you only print out the books that you want instant access too. Just like you, many psoriasis patients worldwide discovered the Psoriasis Program after years of struggling with their skin and their health in general.
Beautiful skin comes from a beautiful gut
After many of studying and practicing natural medicine healing systems, including countless Western fad diets, I finally discovered the key to beautiful and glowing skin, a flourishing inner ecosystem inside your digestive system, as well as living a balanced low-stress lifestyle. Based on a deep understanding of how your digestive tract, immune system and body's innate stress mechanism truly affect how you look, feel and even think, the Psoriasis Program offers a healthy and balanced way to live your life that can change your skin and your life forever.
There are NO "Instant" Psoriasis Cures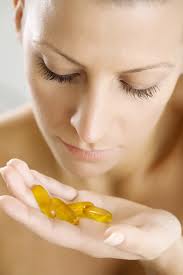 The Psoriasis Program is definitely not a "cure" for your psoriasis, if you really believe in "instant" cures with little effort on your behalf, then you have wasted your money on this amazingly powerful program.
It's about adopting the right methods systematically that will result in permanent relief from chronic recurring psoriasis in most all cases. Adopt the Psoriasis Program in the 5 steps below in order to achieve your objective.
Here follows the 5-step Psoriasis Program in brief, just a few of the many hints and tips of each of these 5 steps. Remember, each of these 5 steps is outlined in much greater detail in the respective booklets written on each step.
Once you get a copy of your Psoriasis Program, each one of the five steps will be outlined to get you started in The Quick Start Guide, one of the twelve books in The Psoriasis Program series. Everything will be explained in detail so you won't be stuck, you will know exactly what to do every step of the way.
The 5 Steps Of The Psoriasis Program
The Psoriasis Diet. A gentle cleanse followed by the three-stage diet.
Internal Cleansing and Detox. Clean your body to prevent recurrence.
The Psoriasis Lifestyle. The right way of living, the right way of thinking.
Skin treatments. Learn the best natural skin treatments.
Special Foods, Supplements, Herbs and Teas. To speed healing