Discover How to Naturally and Permanently Take Back Your Life Utilizing a Most Revolutionary Research-Based Psoriasis Diet and Treatment Process That Stops Psoriasis Directly at the Source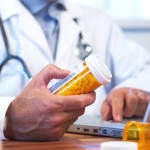 Have you experienced the frustration of going to your doctor, telling your doctor some of your skin symptoms and explaining how you feel, only to be told…"Here is a cream, or take this drug, there's nothing more we can do for you". That's what happens to many psoriasis patients, and it could well be your experience too. According to a recent study, 52 percent of psoriasis sufferers are dissatisfied with their conventional treatment. (Dermatology Journal Of American.Med. Assoc.., October 2013, Vol. 149, No. 10)
Instead of just walking away and suffering needlessly, think about trying the Psoriasis Program, it was developed and clinically trialled for over twenty years by highly experienced naturopathic physician Eric Bakker. I'm going to show you a 100 percent natural and very effective psoriasis treatment program that will blow the lid entirely off any conventional drug-based psoriasis treatment A treatment plan that can eliminate your symptoms and beat your psoriasis once and for all by treating the cause of your psoriasis instead of the symptoms. So don't give up on your health just yet!
The Psoriasis Program Is Available As Thirteen Downloadable E-Books (in PDF format) and a 12-part Psoriasis Program email course, these are PDF documents and are fully compatible with all PCs, Macs, iPads, IPhones, Android phones and tablets and all other computers and mobile devices. Please note that no physical product will be shipped to you. You can print it out any of the 13 books using any regular printer if you would prefer to read a hard copy of your Psoriasis Program . If you have any problems downloading the treatment plan, please contact me on this link and I will be happy to help you.
What Is Included In The Ultimate Natural Psoriasis Treatment Program?
The Psoriasis Program contains lots of information, recipes and valuable tools that you can use to naturally treat your psoriasis. Here is a  complete summary of exactly what is included in each of the thirteen books, in total more than 600 pages of information. 
Book 1 –  The Psoriasis Program Introduction
This book is a good and comprehensive introduction to psoriasis.
I explain exactly what psoriasis is, what your main triggers and the most likely causes are.
Learn the 3 main types of psoriasis and the factors that determine your recovery,
Learn how to avoid aggravations and flare-ups as well as the 12 psoriasis perseverance tips.
Discover that Psoriasis Program is a detailed and well-researched plan to eliminate your psoriasis forever.
Book 2 – The QUICK START Guide
The QUICK START guide was designed to get you straight into the Psoriasis Program.
A simple no nonsense step-by-step guide on exactly what to do and when to do it.
No need to wade through hundreds of pages looking for answers, getting confused.
Each of the 5 key steps is explained, and you will learn the key hints and tips on getting results FAST.
Hints and tips on what to do if you still need and all else fails. You will find this guide handy!
Book 3 – Introduction To Healthy Eating For Psoriasis
More than 100 pages on some of the best diet and nutrition information on psoriasis you will find.
Designed as an introduction to the comprehensive 3-stage Psoriasis Diet program.
I highly recommend that you read it before you start on the Psoriasis Diet.
This book will lay the foundation for great digestive and immune health, leading to optimal health and lasting freedom from psoriasis.
Book 4 – The Psoriasis Diet
The most comprehensive book written yet about dietary treatment of psoriasis.
More than 100 pages, packed with information that explains the three-stage psoriasis diet in detail.
The diet begins with a one to two week cleanse, and is very simple to follow.
You won't have to starve yourself and you will still be able to eat many of those foods you love.
Comprehensive lists of the foods to eat and avoid (and why) during your treatment.
Specialized psoriasis recipes.
Book 5 – The Psoriasis And Candida Connection
Learn all about the strong connection between a yeast infection and psoriasis.
Candida is one of the prime psoriasis triggers, causing its persistence as well as aggravation in many people.
In a recent study, 21 out of 34 people with psoriasis were found to have athlete's foot.
Researchers have consistently found a relationship with Candida albicans in the digestive system of those with chronic psoriasis,
This book will teach you how to recognise if you have a yeast infection if you have psoriasis, and what to do about it.
Learn HOW to resolve your yeast infection in your conquest to become and remain psoriasis free for life.
Book 6 – Psoriasis And Leaky Gut Syndrome
This book explains what leaky gut syndrome (intestinal permeability) is, and its implications with psoriasis
Learn why healing your digestive system is one of the most important aspects of psoriasis recovery.
Understand why your immune system becomes overwhelmed by toxins causing inflammation and what you can do to rectify it quickly.
Frequent flare-ups CAN be resolved by learning this priceless information! The information is worth the price of the program alone.
Book 7 – Psoriasis, Internal Cleansing And Detox
This 50 page book explains all you need to know about cleansing and detox if you have psoriasis.
The BEST results are obtained by assisting psoriasis patients in internal cleansing by opening up and improving elimination, especially the bowels, kidneys, skin and lungs.
This valuable book outlines my 3-stage psoriasis detoxification program, specifically targeted for those with chronic or recurring psoriasis or psoriatic arthritis.
Learn basic as well as advanced detox concepts, and understand why you need to keep your bowels, liver and kidneys clean if you want to be free of psoriasis.
Book 8 – Psoriasis, Stress And Immunity
Learn the vital connection between your immune system, your digestive system, stress in your life and how your skin is affected.
Many people don't know or fully understand the connection between stress, immunity and psoriasis, and this book explains all.
You will learn how to rebuild your immune system and restore the integrity of your body's stress system .
Most all psoriasis sufferers have varying degrees of stress- related health complaints that can and should be improved, and by doing so will pave the way for a successful and permanent eradication of psoriasis.
This key information is missing in every book I've seen on psoriasis!
Book 9 – Psoriasis And Understanding The Lifestyle
Your complete and long-term recovery from psoriasis may very well be dependent on learning and applying the essence of this book.
Understanding about how and why your lifestyle influences the severity of your psoriasis is information you need to know if you want to recover.
Anxiety, tension and stress all increase your skin aggravation and keep you in an inflammatory state, I'll show you what to do about it.
This book contains 80 pages packed with the best advice on how to adopt a healthy and balanced lifestyle to beat your psoriasis forever!
Book 10 – Psoriasis And What To Do With Your Skin
More than 30 pages packed with the best information on what to do with your skin when you have psoriasis.
Learn my top 10 psoriasis skin-care tips, the best creams, ointments and oils to use.
Discover specialized psoriasis skin formulations from the world's best skin doctors.
Learn the two absolutely best natural oils to use, and the four reasons why you need to use oils and creams regularly.
Many tips on bathing, scalp care, many specialized essential oil psoriasis formulations, and lots more!
This book even contains several psoriasis skin-care recipes you can make up at home.
Book 11 – Psoriasis And Conventional Medicine Treatment
 Over half of psoriasis patients are not happy with their conventional medical treatments. (National Psoriasis Foundation USA 2013)
This 20 page booklet explains all the treatments that your doctor or dermatologist may recommend, outlining the different kinds of drugs and their side-effects.
I explain about the topical treatments, UV treatment, systemic therapy, disease modifying agents, and the kinds of drugs that have been implicated in actually causing psoriasis.
This is a very handy guide if you are currently taking any conventional medicine treatment for your psoriasis. Learn the truth!
Book 12 – Psoriasis And Functional Medicine Testing
A 40 page booklet that outlines the various tests available to you, particularly to show you the underlying digestive and immune problems that may well be stopping your recovery.
Targeted testing can uncover your individual causes and triggers of psoriasis, yet is often ignored by most health-care professionals.
Discover that appropriate testing will provide you with a personalized framework for accurate diagnosis and highly targeted treatment.
I'll show you how and why testing can give you the best chances of a full recovery.
This specialized information is simply not available anywhere else, and it could make all the difference!
Book 13 – Psoriasis And Special Foods, Supplements And Herbs
The latest research into specialized psoriasis-fighting foods, and a list of my the most effective psoriasis supplements.
A comprehensive book describing the best foods, supplements and herbal medicines that have the best effect on reducing the inflammatory process, inhibiting and eradicating unwanted bacteria, yeasts and parasites from the body, as well as balancing the pH of the body.
A very handy book indeed, as it will also teach you the best vitamins, minerals, herbal medicines and herbal teas that will aid in eradicating your psoriasis.
I outline the core psoriasis supplementation program in this booklet.