Chocolate? Try Carob Balls Instead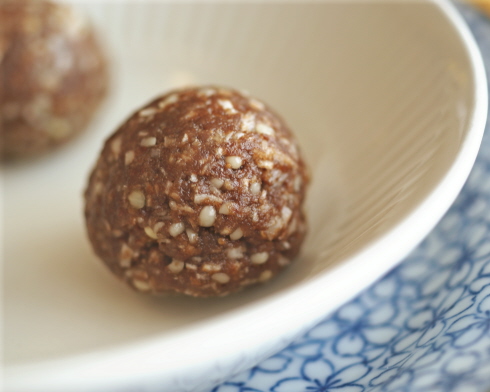 Carob balls are a non- chocolate treat which makes a perfect lunch box addition for a child or adult. The combination of almonds, coconut, honey and carob powder is irresistible and once you make these little treasures you will have to hide them from the kids! And to keep the adults happy? – Add a teaspoon of rum before you knead them, and firm up with a little more carob powder if need be. But keep these away from the kids for sure!
You don't need to add the honey, the balls are perfectly OK to make without honey but you will need to add some additional coconut cream to keep the mix together. For those wanting to get rid of their bacterial intestinal problems or a yeast infection, you are best to avoid the honey, otherwise you will be fine.
Ingredients
1 cup finely chopped almonds
1 cup coconut
1/2 cup mild carob powder
1/2 cup unprocessed honey
Method
Knead ingredients like dough.
Add more coconut if necessary.
Shape into small bars or balls.
Honey not necessary, just add some coconut cream & let balls harden in fridge.
Chill before serving.
Hide!