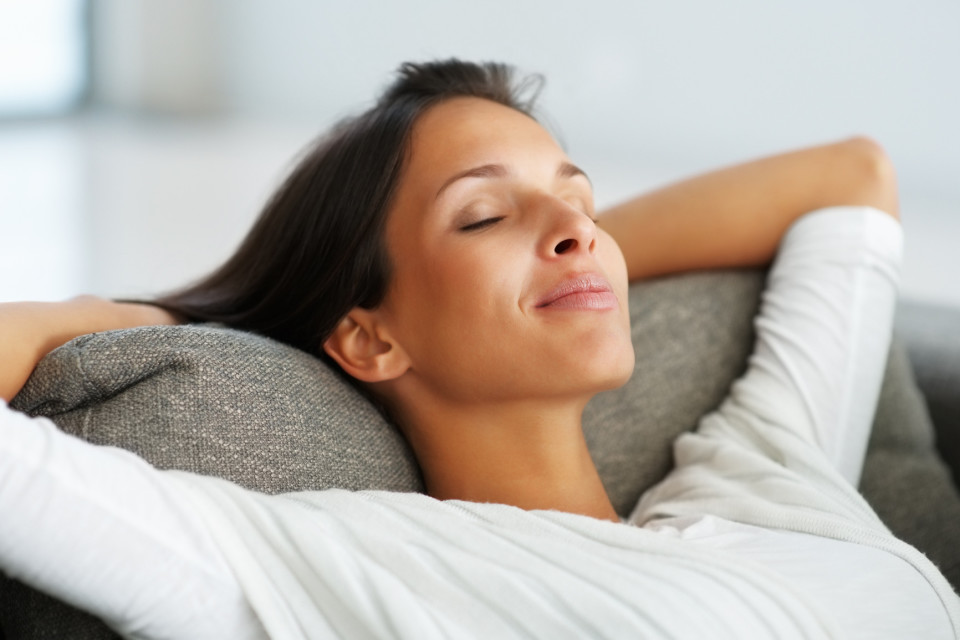 Boosting Immunity And Relieving Stress Are Important When You Have Psoriasis
Do you take time out regularly? Stress is quite possibly one of the biggest triggers when it comes to psoriasis, and learning how to relax is vital if you are to finally reduce and ultimately eliminate those regular bouts of psoriasis once and for all. Is it really possible to achieve this? Absolutely, after having been in clinical practice for over twenty years, I've seen many patients learn the connection between stress and their psoriasis and make the changes necessary. But I've also seen plenty of people who weren't interested in learning about how stress in their lives is connected to their psoriasis. If you are interested, then you will find this page of much use, but you will learn much more in The Psoriasis Program.
Find the stress leaks in your life and plug them up. The first thing to do is to admit that stress certainly does play a role in your life, it occurs in everyone's life. I am amazed how many people who won't even admit they stress in their lives, any kind of stress. Ask yourself why and how you are letting stress get to you and what you can do to mitigate the responses stress is having in your life (and more importantly on your health) right now. Examine any tension (hot) spots in your body regularly, like the sides of your jaw, neck, upper back, shoulders and lower back. Are you slowing down when you walk, talk and eat?
Reduce stress in your life right NOW. One of the most important points you will learn if you study psychology is that there are three things that you can do when you are in a difficult or stressful situation:                                                                                                                                                                                  1. You can change the situation                                                                                                                                                                                                                            2. You can change yourself to fit or adapt to the situation.                                                                                                                                                                            3. You can leave the situation.                                                                                                                                                                                                                Remember that stresses are additive and cumulative. Removing or neutralizing your largest source of stress can make a very significant difference to your overall health and wellbeing. Most of the time, if you take care of the big stresses, the smaller ones will take care of themselves. Your body has a natural ability to handle stress and remain healthy. It is only when the stresses are overwhelming in quantity, duration or intensity that the systems like your immune system in your body start to break down.
Next, minimize any unnecessary stress in your life right now. What is one of the biggest things causing you stress right now? Maybe you are a worrier? Do you panic over your weight, your job, or your health or the health of your family or friends? Try concentrating on resolving the problem rather than on focusing on it by completing small action steps a few times each day until you have resolved the issue, this will give you a sense of empowerment and lead you on to the resolution of bigger stresses in your life. It is easier for you to concentrate for shorter than longer periods of time initially, with experience you will be much more able to tackle the biggest stress in your life.
Reverse negative stress by walking each day. One of the best stress busting exercises is to simply go for a five to ten minute walk each day. Walking would have to be one of the easiest and cheapest ways to reduce the impact of stress in your life. Did you know that just by walking for twenty minutes a day three times a week, you could lower your cholesterol levels by a staggering 15 percent? Walking has a particularly favorable effect on balancing many of your body'shormones, especially your stress hormones adrenalin and cortisol and has proven to be a great stress disruptor which helps you think about other things apart from what your mind generally focuses on. Try it; you will be surprised just how uplifting a brisk walk can be, especially when your mood is low.
Look at your diet, each and every day. Didyou know that foods could have an effect on the way your body will react to a stressful event in your life? Your body can react to a diet high in sugars and refined foods (white flour, white sugar, soda drinks, processed foods, etc.) the same way it will react when you worry about your mortgage payments, your waistline or your job security.
The art of relaxation, are you getting enough? It is important to balance work and play, make sure you take time out to relax every day and ensure you get plenty of sleep. Since studying stress and adrenal fatigue, I now recommend that all my patients have a quiet period of at least 15 to 20 minutes of afternoon relaxation to help powerfully build up their adrenal and immune health. Can't manage every day? Then start by doing this on the weekends and at least one day during the week. Some folk manage this well in their offices, others in their cars, if you improvise you will find a way to have this afternoon chill-out session which can be a great aid in boosting your ability to withstand stress to a much higher degree.
Reducing stress and anxiety through self-observation. You may be surprised to know just how quickly you run to the phone, eat your meals, take a shower, drive your car, buy your groceries, or engage in any one of a hundred other regular activities. Have you ever given yourself permission to slow down a little? Too many patients I see lead hurried and worried lives, and have become obsessed at completing one task before launching into several other without ever coming up for air. Pretend you are watching over your own shoulder and see how you next respond to any demand placed on you, this may come as a surprise to you. Relax when you walk to that phone, eat more slowly and chew each mouthful many more times than you normally would. Allow plenty of time to get to those meetings and arrive five minutes early and not ten minutes late, apologizing to everyone. By all means have a task list, but prioritize your tasks and be sure to place relaxation sessions, spending times with loved ones and walking on those lists – as priorities.
Look at increasing the parasympathetic dominators in your life. In Section 5 of this chapter I will expand greatly on some very important information with regards to your nervous system's regulation of your immune system, digestive system, and in fact most all of your body's functionality. It sounds more complicated than it is, but I'm certain that I can explain this concept to you quite easily. If you can grasp the message here and balance your autonomic nervous system (your sympathetic or "stressed out" and parasympathetic or "chilled out" nervous system) then you will be light years ahead over others who think they can beat a yeast infection with diet and supplements alone. This information alone is worth the price you paid for this book, and in fact it will be priceless if you put it into practice. By incorporating some information I'm going to discuss in detail in Section 5, The Power of your Parasympathetic Nervous System, you will be delighted with how your body will not only rapidly crush your candida once and for all, but improve your overall health and wellbeing to a remarkably high level. And all of this because it is most capable of getting your health back on track in the first place, after all, your body was designed to heal itself.
Do you have adrenal fatigue? Have you completed the self-help questionnaire and read the section above relating to adrenal fatigue? Can you relate to adrenal fatigue? If the answer is a resounding "YES", then you need help! Contact your practitioner and see if he or she is familiar with Dr. Wilson's Adrenal fatigue Program. By rebuilding your tired and worn out adrenals you will have a much better chance of beating the beast called yeast. Perhaps you have only partially recovered when you treated your yeast infection, but not fully? Maybe you are constantly relapsing, getting well, and then sick again? All too often, a practitioner will treat just the yeast infection by way of diet and supplements, this is my experience, but overlook the fact that their patient has suffered from many stressful events in their life, including their chronic yeast infection, a BIG stress in its own right.
Learn the links. I would like to mention how important it is to remember the link between your yeast infection, immune system, and more particularly how stress and poor adrenal function can dramatically hinder your full recovery. Knowledge only becomes power when it is applied knowledge; so apply your understanding of the level of your adrenal health right now and how it relates to your yeast infection. Get treatment if appropriate and be amazed at the power of your immune system.
Boosting glandular function. Don't forget that you may need to boost your glandular function, but be sure to get expert advice before you proceed. If you can recognize adrenal fatigue and/or hypothyroidism and in addition you have a yeast infection, I would not recommend home-treatments when it comes to glandular therapy (unless you are a qualified doctor) but rather seek out the experience of a health-care professional who has worked with glandular medicines, that way you are bound to get the best possible and least expensive results in the long run.
Learn the art of relaxation. Relax and slow down each day until it becomes an ingrained habit. Stressful and anxious people are much more prone to immune system problems, and will find it more easy to fall victim to a yeast infection.